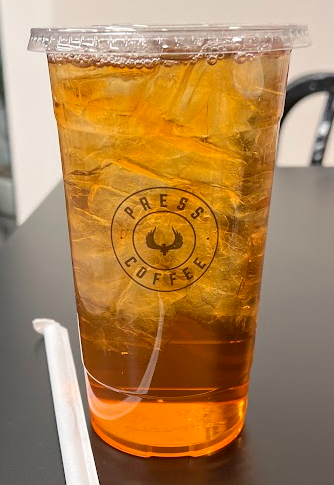 Coffee. I always start a vacation day with some kind of coffee adventure. This day, I got to Press EVB (East Van Buren) right as they opened at 6:30am (the other places opened at 7am .. Macki went to Cartel, which is where I went on Tuesday). I got Molly a Peach Tea and an Empanada.. found out later they switch their flavors around daily. I myself had an Americano, and it was okay, but kinda .. i don't know, bright? Not my favorite. 2 blocks from the Hotel.
I bid farewell to my beauty as she went on her conference thing, and then an adventure started with the other spouses of conference go-ers. It started with a quick walk with Matt (LP), where we marveled at an outdoor sculpture which looks like a jelly fish but is called something way different, and then we picked up Tom (S), and we .. started walking.
Japanese Friendship Garden. We didn't go. But we walked up to it, intending on going. And then there was construction. And walking through an underpass. And then .. we saw the Garden, it was underwhelming. So we got a Lyft up to Squaw Peak (also named Piestewa, but that's what the locals called it), so that we could go for a moderate hike.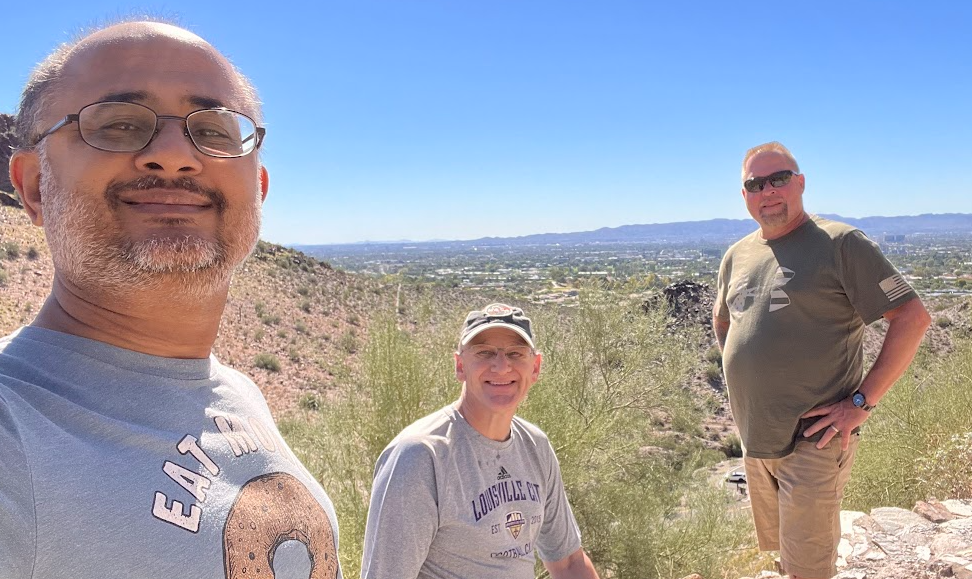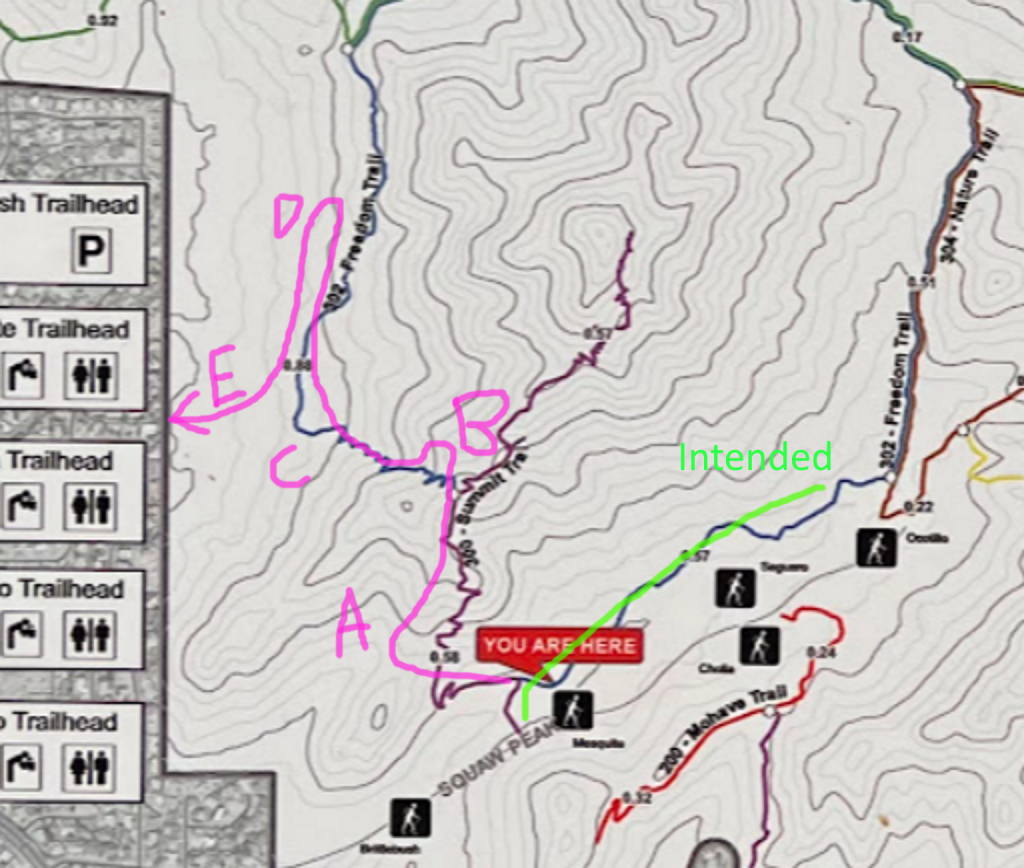 Stages:

A: Surely we will find the turnoff here soon. Followed by: Come on guys we can do this!
B: Realization that we were probably not going to make it to this summit, so plan B: Go around, it seemed downhill.
C: This is fun! … but we're running low on water. Maybe we should deviate down this other trail marked on Tom's hiking map.
D: We were talking so much, we missed the turn off and had to backtrack. Goal: Not to hurt the rest of the trip.
E: Descent on an almost unmarked trail, which turns out had been made private. We crossed _____ 50 feet to get to a cul-de-sac. We didn't get arrested, we got back to pavement, and then hiked our way out the subdivision.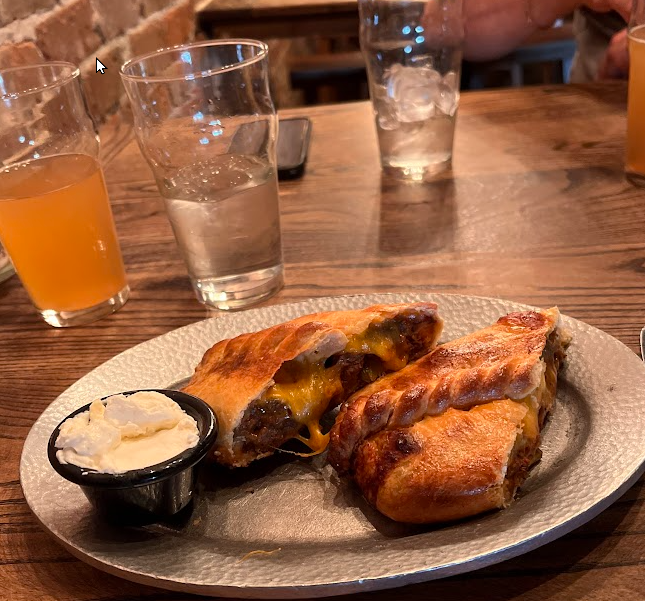 It was an adventure. We cooled down with some beer and some Cornish Pasty's which are like giant Empanada's.
Nap. Personally, I love a Nap. I was on vacation. I had a Nap. And it was Good. There was Room on the Agenda for a Nap Like That.
Group Dinner. Then all the conference attenders got back, and we chilled, and then we went out for a Group Dinner.
Molly, Macki and I rode in a Tesla Model X up to the location (Culinary Misfits)
The Venue was Great. Food was amazing. I had some Meatloaf and some Ribs and … a gazillion other tasty things.
I didn't like the Margarita (too strong), but the spicy margarita that Molly was drinking was perfect
Sat with some of the agents from the Central office, and it was good talkings.
And that's some of the good stuff from Monday.