I'm supposed to give a talk on Gratitude sometime in November.
I've fallen out of the habit of doing a gratitude list daily (well, twice daily).
I found myself on vacation, yet grumping about. True, there were some emotions to process.. but for my sense of positive-ness (some people seem to think I'm never sad, always upbeat .. this is not true) .. I decided to backtrack and make a list of good things for each day of vacation.
As a single post, that would be overwhelming, so I'm breaking it up by day. No promise on when I'll post them, this is from current me to honor past me and represent for future me. Here is Good things from Sunday, in no particular order.
Easy Flight. We forgot to check in early, we got C-something in line, so we were lucky to get aisle seats across from each other. 4 hours in the air. Cute family with little ones nearby, little ones slept almost the entire time with no crying.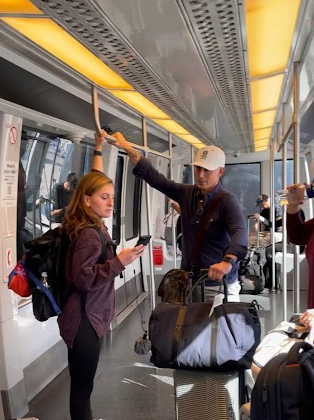 Train Ride. Rather than get an Uber, 9 of us went on an adventure to ride the light metro rail. (Later, 2 of them got chewed out by local relatives who are in law enforcement). I looked around and there were at least 4 or 5 conversations between us as a group and some locals going on. I love taking public transit, if its safe.
Our Room was awesome. Corner view, 3 windows, downtown.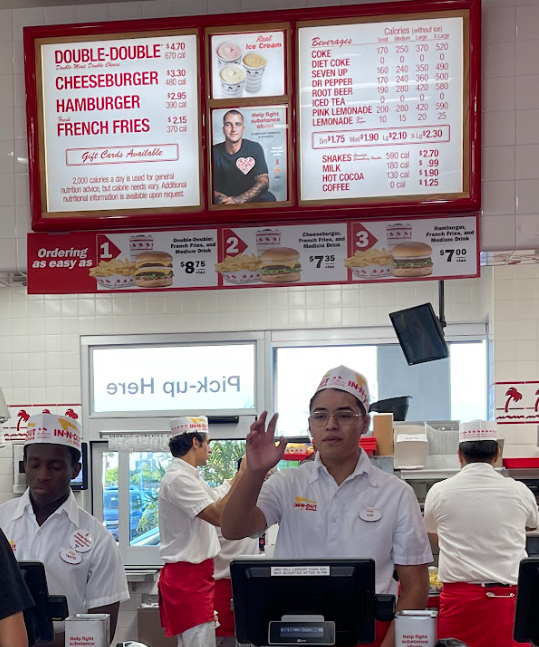 In-N-Out. We took a Lyft to the nearest one (and back). Macki & Matt joined us .. I think it was their first time. Macki liked it. I re-discovered their french fries. I found out much to my surprise that Waymo is a thing in Phoenix (I had forgotten / not associated), but I found out that it was nowhere near where we were going to be, and you have to be a local resident to participate in the downtown testing.
So there we go, that's Sunday .. first day of vacation. Molly was going to Gen Blue, and I tagged along for the fun. I'm glad Molly's is a family owned company and spouses are included in things like this.