Coffee: Cartel Roasting Co, probably the most coffee-passionate coffee shop of this trip. Drip coffee, "Raw process". Learned that there's another method called "Honey Process", but they haven't had one of those for 3 months, very rare. This was also a day of a lot of caffeine.
On the way back, I got Molly's Tea at Press, but: turns out they change flavors every day. Today was Hibiscus-Black. Did not go well. I believe I also tried a Cortado there (coffee #2).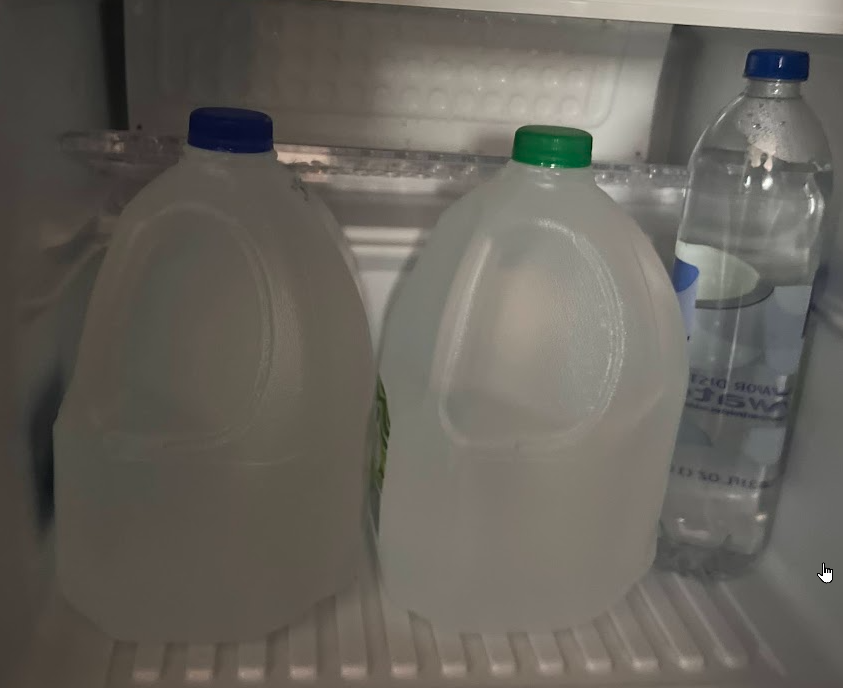 Then, there was a trip out to the grocery store to get gallons of good-tasting water and some Think! bars. Mission accomplished. Btw, Fry's is part of Kroger so our phone number worked there.
Scooter: I wanted to at least try it. After Molly left for her conference, I got a $10 pass for Lime Scooters (also available: Bird, Spin. Specific parking zones which are the only places you can start and end rides) for 60 minutes (I used 55 of them to go 5.3 miles over 28(!) trips), and I used it to travel north to the Roosevelt Arts district, wanting to get her some stuff for her birthday. Scootering was fun! but, I got there way too soon, so I killed some time hunting down.. a coffee #3 at another coffee shop, Kahvi. It was located in a co-business space where a bunch of businesses all shared the same building, building possibly made from shipping containers. Wandered around, found a hat shop, and then found a treasure trove at MADE arts center. Scootered back, prepped her gift for her return, and then checked in with my guys…
… and they were scootering too! Scooted up to visit them near The Churchill (which is another container place). Today, Matt H joined us as well (yesterday he was helping his daughter who is local). They had just gotten done eating wings at ATL and then possibly a beverage at (something else). We went on an adventure up to a Safeway (just outside the scooter zone!), to see if they had fancy Bourbon at MSRP. (They didn't).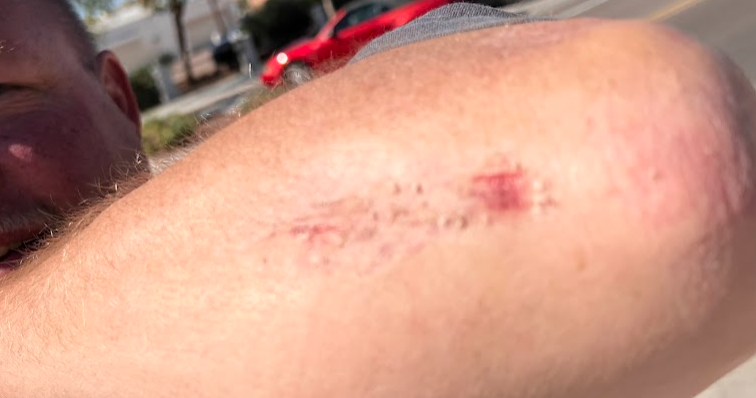 On the way back, had some unplanned adventure: Matt H stopped to ask Hey where are we going. I slowed Way Down. Matt LP didn't slow down. Boom. Timber. Nobody was disabled. Matt LP got a scrape.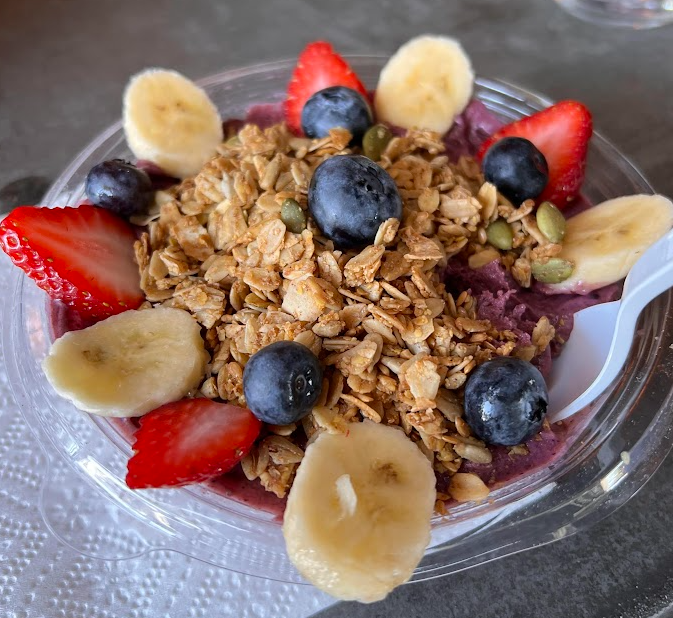 We then ended up at Churchill at a Bar there. I was still recovering from the Spicy Margarita drinks from last night, so I went for a pitaya/something bowl from Foxy Fruit. A bit later, I felt the nap calling my name, so back to the room I went.
Coffee #4: I woke up from my nap at about 3:30pm, and knowing that coffee shops shut down by 4 or 4:30, I scooted to the edge of the scooter zone to visit Xanadu. recommended by the Cartel folks. Good coffee.
Tempe Trip – When Molly got back, we took off via Lyft to Tempe to visit the Blick Arts Materials store – one of Molly's favorite things to do, is visit art supply stores. Then we visited a Taco shop splat in the midst of student town (where it felt we were the oldest people there for a while) and then Lyft back to the room.
Lyft side adventure:  While driving, our ride got a rock smashing into the front windshield.  Sounded horrible.  Circular crack.  While we were all looking at that, slam on the brakes due to stopped traffic.  Most eventful Lyft I've been in so far.
This night, btw, I couldn't sleep (I wonder why!) and I ended up looking at some code that I wrote a while back for a Space Mud game, and I thought about what I wanted the game to be like now if I were to resume working on it. I think i got 2-3 hours of sleep. Its okay, i was already charged up on sleep from the nights previous.