This is continuing my practice of gratitude, all the good things in a day.  This happens to be while we're on vacation.
My intention when I wrote these posts (in Word, local, on the airplane in airplane mode) was to add all the links later. I may not get that time, now that I'm back at busy life, but what I'll try to do is post these first, and then go back and edit them if I can, one cool picture at a time.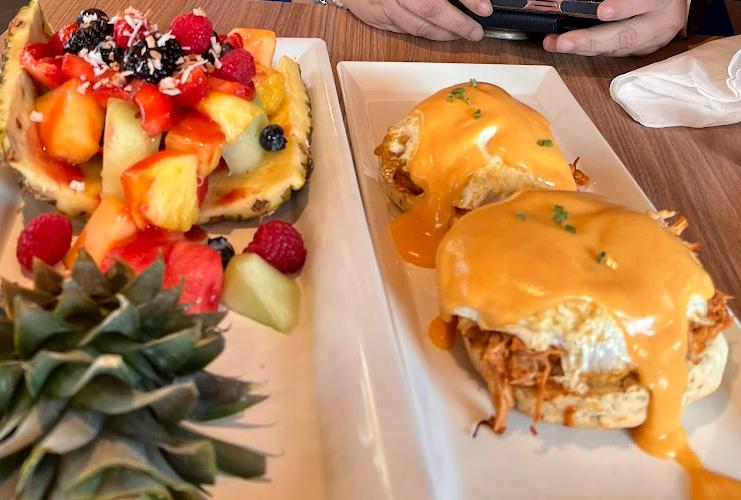 Coffee: No special coffee today.  Instead, Molly and I went to Breakfast Bitch and had some delicious foods.  I chose to skip coffee due to my overdose the night before.    Their location is in the Cambria hotel.  This hotel seemed to be a very cool artsy place. Reference an artist whose work was shown: Antoinette Cauley.
Bless a driver: Trip to next location, Justin, he wants to buy an acre out east and build a house there. Bless him, may his dream come true.
Taliesin: Then we were off to Frank Lloyd Wright's Taliesin West, architecture house tour. Molly loved it. Best thing there for me might have been the room with all the sitting chairs, but also just a feel of how those folks lived, their feeling of hard work and community.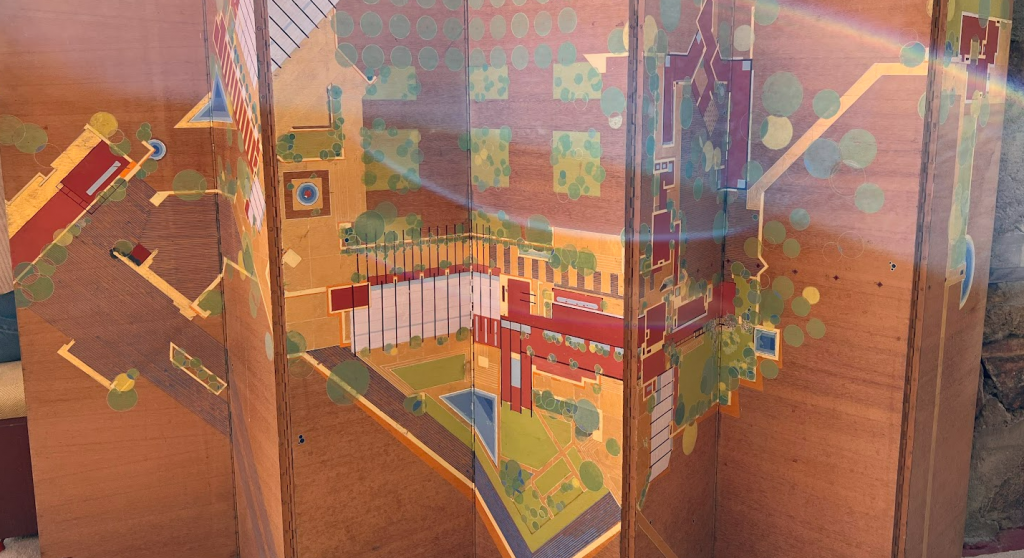 Water Side adventure: we didn't bring any water.  They don't sell water, but they sold a collapsible water bottle.  Bought it, used it, loved it.
Lyft side adventure: We had a driver with specific opinions that we possibly disagreed with, so we stopped talking, and he kept on talking. Bless him.
Adventure to a Thrift Store:  The adventure was fun, the store was bleah. Thai restaurant nearby, yum. Moving on.
Sugarbowl & Shopping: The we headed south a bit to Sugar Bowl, famous from Family Circus comics.  where we met Tom and Jami S .. they were stuck around their waiting for their AirBNB to open. 
Followed by some shoppy-ing..   found a really nice little day bag that won't pull my pants down .. and then we found dinner:
Barrio Queen: Fricking amazing. I remember the Elote and the Table-Side Guacamole. There was a Mexican Chocolate Mousse in there somewhere too.
Then back to the hotel, driving through looming hulks of hills in twilight.  It got pretty dark.   Driver was very quiet.  We went back roads to avoid the traffic on the interstate, it was neat.  Van Buren almost all the way back to the hotel.