The day started off with attempt to eat at one place: Sunrise, but actually ending up at another place that was mediocre at best, and shall remain un-named.
There was a round of packing, and then a bunch of waiting, because our car rental pickup wasn't until 11 or 12.
Chaotic Turo Car Pickup: "We're here!" which lead to a mad dash with our stuff down to .. a ½ block ride in a BMW to .. our rental Model S! We were blocking traffic, so we did a very fast transaction to start the rental (I have only done Turo once before) and then we were off! Driving a Model S P85D in Chill mode towards ..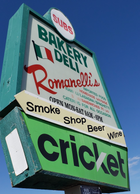 Nostalgia: Where Molly Met Good Olives. Romanelli's Italian Deli. There was an Italian Deli with olives that Molly used to go to. It was still there. It was still delicious. And a really good tea: Just Peachy Peace Tea.
Nowadays, whole foods at home has such an Olive Buffet.
Nostalgia: Where Molly used to work. Vacant now. Molly has the story. People say it was becoming a bad neighborhood, but .. it didn't look too bad to us.
Nostalgia: Molly's commute back home from the office.
Nostalgia: Where Molly used to live. Populated now.
First Charging Stop on the way to Sedona: Take pictures of Cactii for Mom. Got some really horrible tasting candy or drink or something (honeydew?). The fun memory is our adventuring to discover and our horror at the taste. Thumbs up for adventure!
On the way up I got to test out the previous version of Autopilot in a Model S from 2015. More about the Tesla in a separate post.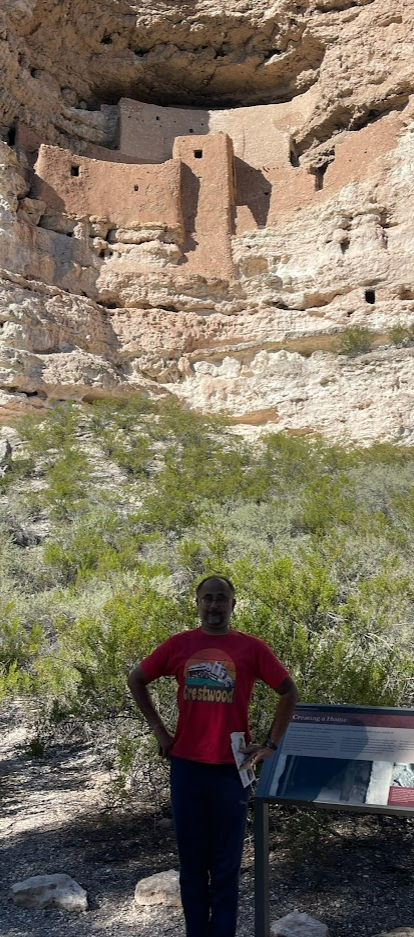 Montezuma and Fry Bread: On the way up we stopped at Montezuma's Castle And on the way there, we got some Fry Bread. I want more Fry Bread in my life. Plain even.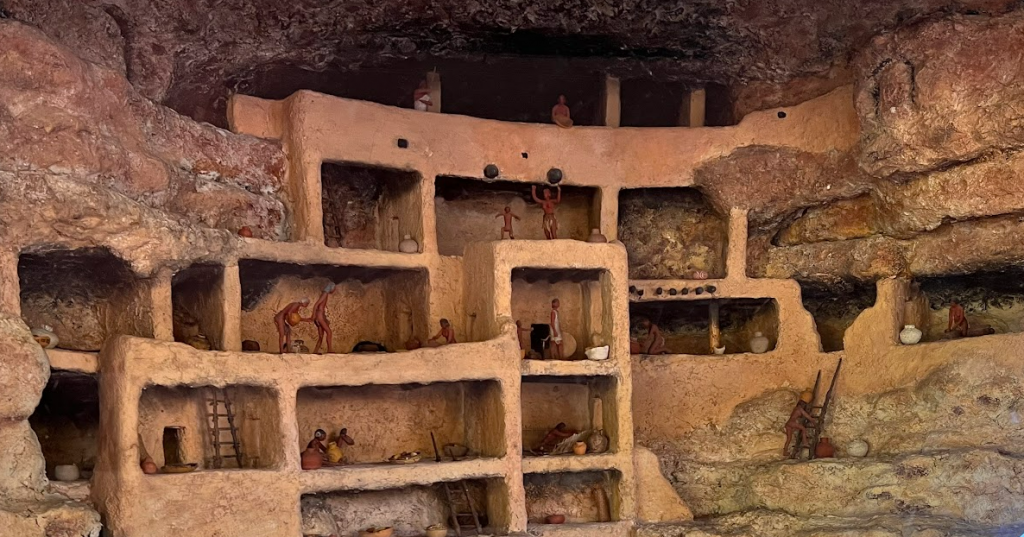 I loved the white trees at Montezuma – they are Arizona Sycamore. They cannot grow in KY.
The Drive To Sedona: Rounding a corner and seeing the buttes.. took my breath away. I need to tell you about the jigsaw puzzle I had when I was a kid.
Arrival at Cedars Resort: It was straddling the roundabout! I didn't see the sign and had to double back. Heck of a time parking with no lines .. turns out the lines were denoted by different pavers used on the ground.
Wildflower Bread Co:  For Dinner we walked across the street and found a little restaurant.  It was fricking amazing, I had a Salmon Chowder.  It was so good that we went back a second time, which is unheard of with our adventuring souls. 
Night time exposure, hand held: